HackYeah is all about knowledge and skills – whether it is the knowledge that you share with your team or new things that you learn from others. And what's the best way to learn from others than participating in webinars? Get to know experts, talk to them directly, meet new people interested in the same things as you are. Learn and get inspired. This is what HackYeah Webinars are for.
The Webinars are a part of HackYeah experience, you do not need an extra ticket or to sign up previously. Just take a break from coding and join any session you want.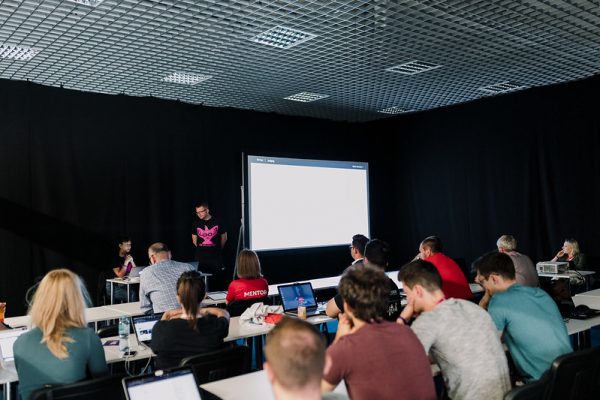 BECOME A SPEAKER
If you have a topic you believe would be a so called golden egg and you think our attendees would wait in lines to listen to your talk then do not hesitate to contact Asia (joanna.dominik@hackyeah.pl) – our Hackathon Manager and tell her about your idea!