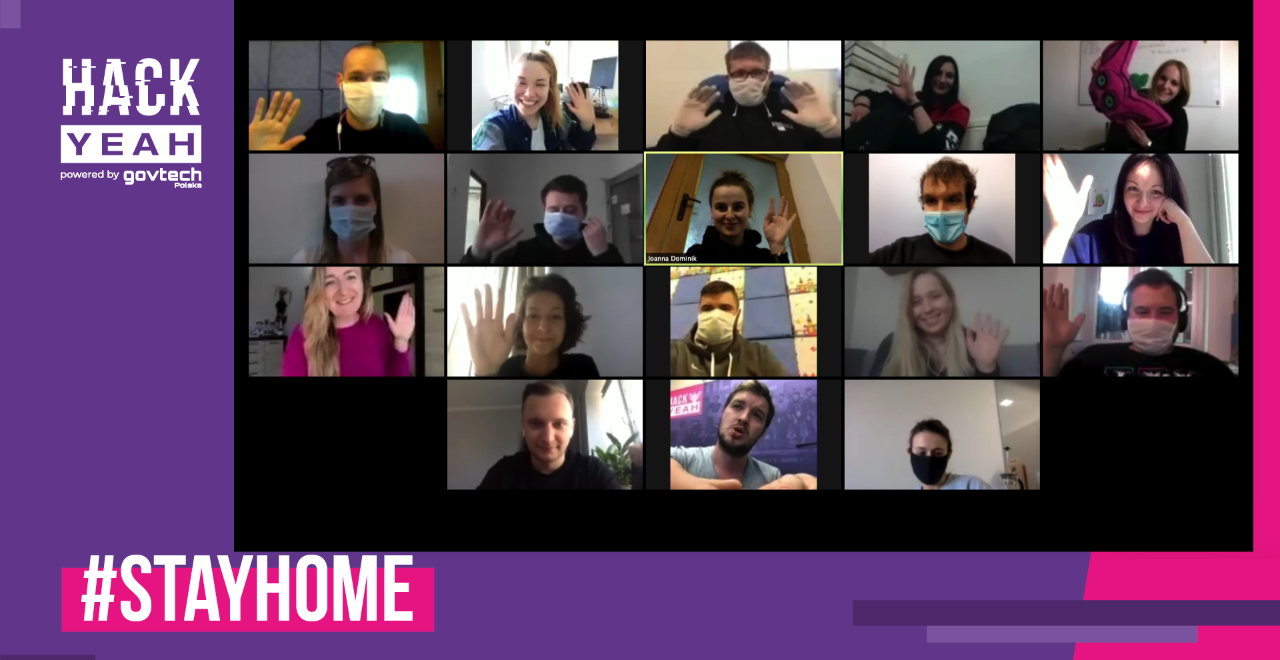 HackYeah Online powered by GovTech – summary and winners
The very first HackYeah Online is right behind us. Aww, all those hours that we spent together on multiple Discord channels will linger in our memory for long! HackYeah Community has again proved to be hacking awesome, funny, supporting and hard-working!
You did a great job, and it was our pleasure to bring you all together during this one weekend in the times of pandemic. We hope you had fun #stayinghome, but digitally together! 🙂 But, let's talk numbers and give a well-deserved words of appreciation to the winners!
HackYeah Online powered by GovTech in numbers:
Number of participants: 2000
Number of uploaded projects: 100
Number of awesome mentors: 150
Number of Partners: 27
Number of Community Partners: 36
Number of Media Partners: 13
HackYeah Community on Discord: 1761
Big shout out to the winners!
HackYeah Online competition was fierce! Jury had hard time to choose the best projects submitted in 5 categories, but after fiery discussion, they announced the winning ideas. Curious what the winners came up with? See their projects here. CONGRATS, whiz kids! 🙂
Missed webinars? Here they are
We run numerous interesting webinars during HackYeah Online 2020. Some of you managed to attend them, but in case you were too busy building your solution and missed them, you can still watch them on our Facebook.
From the whole organizing team we would love to THANK YOU all for creating this event with us! Special thanks to our Mentors and Jurors, who spent days and nights sharing their knowledge, to our Partners, who equipped you with their tools and experience during webinars, to our Community and Media Partners, who shared our mission and spread the word about HackYeah, and most of all – to all the attendees, who – as always! – created great vibes and unforgettable atmosphere!
And guess what…