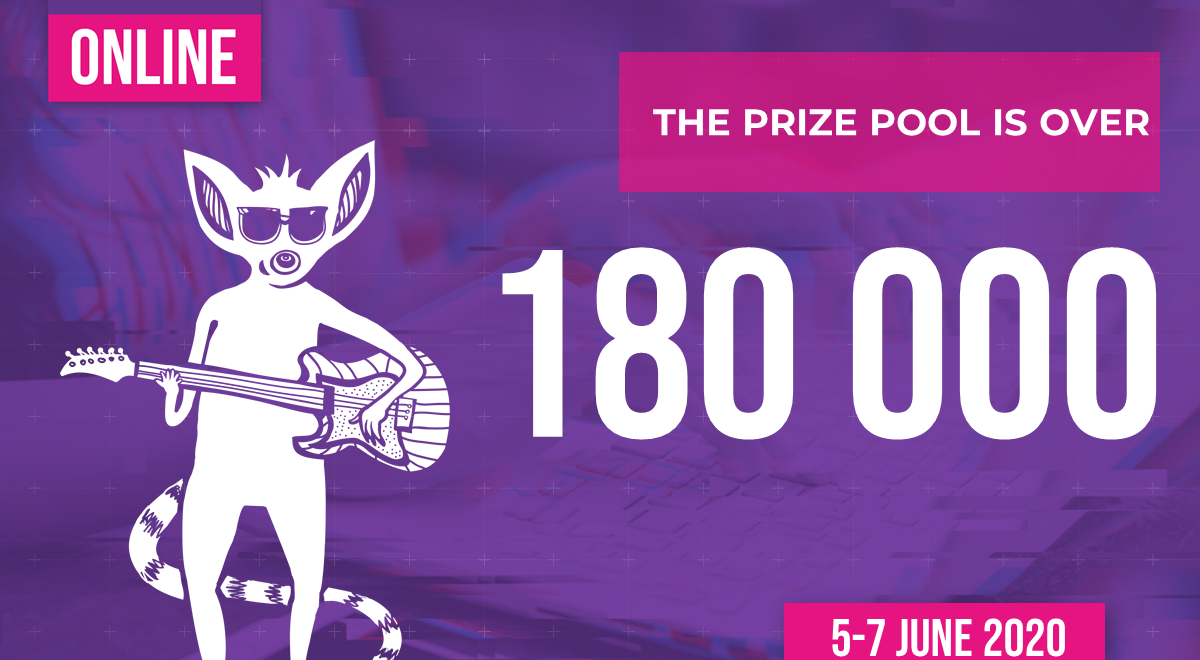 HackYeah Online Summer Edition: the IT community works on business issues
The nearest edition of HackYeah Online will be held worldwide on 5-7June and this time we will totally focus on widely understood business issues. Again, the hackathon is powered by GovTech Polska and the tickets are for free! The pool of prizes funded by Partners is over 180 000 PLN!
HackYeah Online 2020 June edition is a virtual edition of the largest stationary hackathon in Europe. Our goal is to bring together the brightest minds from all over the world that have the willingness to create technological solutions to current business issues and… win crazy prizes! The pool of prizes funded by Partners is over 180 000 PLN!
Attendees will work on solutions for Partner's Tasks:
Supporting business by Main Partner BGK – 50 000 PLN TOTAL PRIZE
Engagement during online meetings by GovTech Polska – 20 000 PLN TOTAL PRIZE
Gaming by GovTech Polska – 20 000 PLN TOTAL PRIZE
SupervisionHack: #ScamTrapper by UKNF – 30 000 PLN TOTAL PRIZE
Safety during travelling by Asseco – 10 000 EURO TOTAL PRIZE
Oncological patient's track by DCO – 20 000 PLN TOTAL PRIZE
As always, the hackathon is open for everyone: UXers, programmers, graphic designers, product managers, developers, and all other creative folks! The attendees will have a total of 40 hours to work on widely understood business solutions. This time the projects created by the attendees will centre around business, gaming, healthcare, engagement during online meetings and more!
An additional incentive for participants is the chance to further develop their idea and implement it. Projects participating in the competition can be submitted individually or in teams of up to 6 people. Communication between participants, organizers, mentors and jurors will take place on the Discord channel, to which we invite you today: https://discord.gg/6bs6cHk
– HackYeah organized by us has proved several times that the participants have a huge potential of innovative ideas. By organizing HackYeah, we want to enable everyone who has ideas and wants to use their time to create valuable tools for business. – Jakub Kozioł, CEO of PROIDEA.
– We're happy to be a part of another HackYeah. Solving current problems by using technology is crucial! This time, the most important are business issues and the ways of managing them  – Justyna Orlowska Prime Minister High Representative for Government Technology.

Festival atmosphere and webinars
HackYeah Online is also an opportunity to take part in numerous thematic webinars, that will be held from 1st to 5th June, as the part of HackYeah. You can also expect a lot of virtual chats with hundreds of mentors and participants. HackYeah organizers will take care of maintaining the festival atmosphere known from the previous hackathon editions, this time transferred to the virtual world. You'll have a chance to meet online IT specialists, GovTech gurus, CEOs of big companies, NGO professionals and many other great experts from various fields. We also provide some online games, quick contests and various attractions that will help you have a good time at this productive weekend.
How it went the last time?
At the last edition of HackYeah Online powered by GovTech, we brought together almost 2000 attendees with various specializations. They have created practically 100 solutions in five categories, centred around COVID-19 situation. Over 150 mentors were engaged in our hackathon – their knowledge and passion helped many teams to develop their valuable projects. We were supported by 27 Affiliated Companies and 49 Community & Media Partners. A social media reach of the last stationary edition of HackYeah amounted to 3 000 000.
Hack Yeah backstage
The event is organized by PROIDEA — a company that has been organizing events for the IT industry for years; the originator and producer of HackYeah. Hackathon is supported by GovTech Polska — a program operating in the Chancellery of the Prime Minister aimed at engaging the community into introducing innovation to the public sector. It works with technology companies and citizens to jointly modernize public administration and find ways to use technology to accomplish tasks undertaken by the state.
Many public and private institutions, both Polish and international, have joined the initiative, providing knowledge and mentors to help participants. Companies and organizations that have ideas on how technology can improve business are welcome!
Website: https://2020-june.hackyeah.pl/
Main communication channel: https://discord.gg/6bs6cHk
Social Media: https://www.facebook.com/HackYeahPL/